Day 01 : - Arrival Istanbul (L,D)
A.m Arrival in Istanbul, meet your guide at the airport, transfer to hotel and early check in due to the hotel rooms avaibility.

Lunch indian

Blue Mosque
The Blue Mosque is one of the most prominent landmarks of Istanbul, especially when viewed from the First Hill or from the Asian shore of the Sea of Marmara. It is very impressive with its beautiful domes and semidomes, nice courtyards and six slender minarets.

Hippodrome and Obelisks
The square in front of the Blue Mosque covers the site of the ancient "Hippodrome", one of the most famous areas in Byzantine.

Topkapi Palace
Topkapi Palace was more than just the private residence of the Sultan and his court. It was the seat of the supreme executive and judiciary council, the Divan and the training school.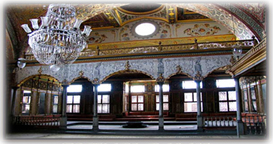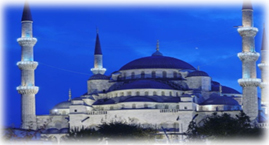 Topkapi Palace
Sultanahmet Mosque
Dinner Indian

Overnight in Istanbul.


Day 02 : - Istanbul (B,L,D)
After breakfast at hotel, Visiting;

Bosphorus Cruise – Regular Basis
During the Bosphorus Cruise you will be passing through the strait divides Europe & Asia where you will admire Ottoman Palaces, Fortresses, ancient wooden houses and modern residentials.
Dolmabahce Palace
Recent residence for Ottoman Sultans built by two Ottoman architects Karabet and Nikogos Balyan on a 110.000 m2 area composed of three sections; Selamlik allocated for state issues, Harem (Seraglio) for private life of the sultan and his family, and the Parade Hall, study and bedroom of ATATURK, founder of the Turkish Republic is also here.
Famous with great collection of European antiquity, furniture and 4.5 tons of chandelier, the palace has 285 rooms and 46 halls.
Lunch at Indian
Afternoon visit to Taksim Square. Some free time for shopping and have the feel of the city centre of Istanbul. Walking starting from Taksim "Istiklal Street".
Dinner Indian
Overnight in Istanbul.


Day 03: - Istanbul (B,L,D)
After breakfast at hotel, a.m. sightseeing Asian Part of Istanbul, cross the Bosphorus Bridge and visiting Camlica Hill

Lunch at Indian Restaurant
Afternoon visiting Cevahir Shopping Mall, for shopping etc.
Dinner Indian
Overnight in Istanbul.
Day 04 : - Istanbul - Cappadocia by flight (B,L,D)
Breakfast at hotel. Then transfer to Istanbul airport for flight to Kayseri or Nevsehir.
Arrive in Kayseri or Nevsehir airport, transfer to the hotel (early check in subject to hotel avaibility)
Lunch at local restaurant
Afternoon visiting; Pigeon Valley, Uchisar area,Overnight in Cappadocia - dinner at hotel
Day 05 : - Cappadocia (B,L,D)
Optional balloon tour in a.m.

Breakfast at hotel and Touring with valleys to see the remnants of some older churches, rock formations and Kaymakli Underground (or Derinkuyu Underground) City, the place early Christians hid from persecutors.

Open Air Museum in Goreme to visit to the early Christian churches decorated with unique frescoes depicting various scenes from the Bible.

Drive on to Pasabagi in Zelve area where monks used to live in seclusion in rock cut rooms. Proceed to the pottery town of Avanos where Kizilirmak (Hallys), the longest river of Turkey, meanders leaving the red clay on its banks that has been the raw material of pottery for centuries.
Optional Whirling Derwishes Show or Belly Dance Show.
Overnight in Cappadocia - dinner at hotel
Cappadocia
Cappadocia Balloon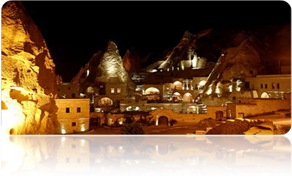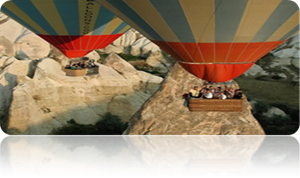 Day 06 : - Cappadocia - Istanbul & Departure (B)
After breakfast transfer to the Kayseri (or Nevsehir) airport and and connect to international flight via Istanbul to India.

**END OF OUR SERVICES***

Note: The above itinerary is subject to the final discretion of the local land operator.

Thank You For Choosing Us

Have A Safe Journey Back Home
INCLUSIVE :
Per person in a dbl room in usd 861.00
Single supplemet is 218
3 NTS ISTANBUL BB STAY
2 NTS CAPP BB AND DINNER STAY
1 FOC IN A SGL ROOM FOR ALL SERVICES
1 BOTTLE OF WATER ON THE COACH
ENTRANCES, PARKING, REGULAR BOSHORUS FERRY
ISTANBUL INDIAN, CAPPADOCIA LOCAL MEALS
COMPLIMENTARY TURKEY MAP
ENGLISH SPEAKING GUIDE VERY PROF
EXCLUSIVE
TIP FOR DRIVER AND GUIDE
INTERNAL FLIGHT TICKET FOR ISTANBUL-KAYSERI-ISTANBUL
THE HOTEL USED 4 STAR SINCE WE HAVE VERY GOOD RATES LIKE A 3 STAR WT KEEP THE QUALITY NEED TO KEEP IN GOOD STANDART HOTEL
ISTANBUL www.goldenhill.com.tr
CAPPADOCIA www.cappadociaavanoshotel.net
Pls contact wt me where you need any assistnace